This season, the Maison Haviland invites you on a stroll along the American coast, on the shores of the city of Palm Beach. In a colorful and contemporary setting, the Manufacturer presents an infinitely artistic interpretation of its tableware collections. Dreams of lush nature with mystical reflections, this collection, initially created in gold, is now imagined in a platinum version. More contemporary, Platinum Rêves du Nil reveals itself among table worlds that are both colorful and white, in ornate or refined atmospheres… each table has its own poetry.
HAVILAND DECORATION
The interior designer, Jacques Hurel, signs a new line of mirrors at Haviland with this majestically romantic piece in the shape of a flower. The white and gold porcelain, like cabochons of three different sizes, elegantly marries magnificent artisanal trimmings made in Morocco and imposes itself by its elegance as a real interior jewel. With this new decorative piece, Haviland dialogues between two horizons where the brilliance of the material and unique poetry mingle. The floral art interpreted in Limoges porcelain, imagined by Jacques Hurel is a beautiful unexpected encounter that is obvious.
Discover Eternite Collection
Eternity evokes its encounter with Limoges porcelain, through a beautiful table descent. The fine jewelry notes that enhance this decor are part of a long tradition of transmitting the most beautiful collections of the manufacture.
ART INNOVATION
The Maison Haviland is about to shake up the world of tableware with an innovative and connected service: "Rêves du Nil". Travel to the heart of ancient Egypt with its new innovative and connected table collection. The creative team imagined this majestic frieze in relief, painted in gold by hand, which for the very first time for a relief decoration, meets the constraints of the modern world such as washing in the dishwasher. A pioneer, the Haviland manufacturer brings the brand's history to life by creating the first connected porcelain dinner service.
The creative team invites everyone on a unique journey with a golden QR code under the plates to share its know-how, its 180 years of history and innovations, inspirations, the prestigious chromolithography technique and many other secrets to discover over time.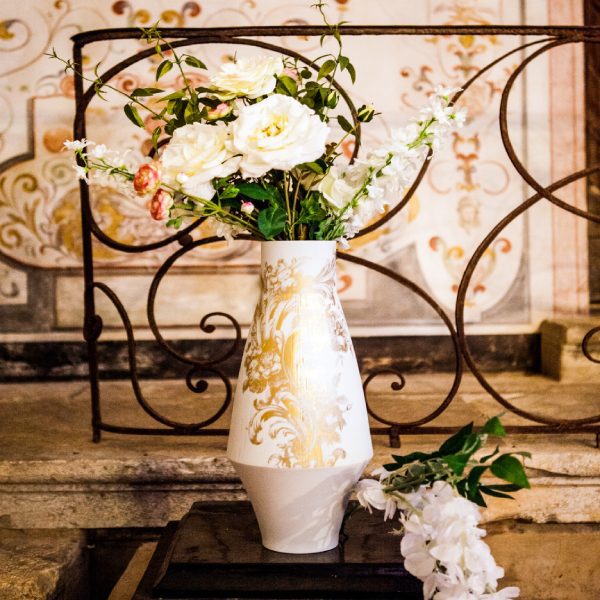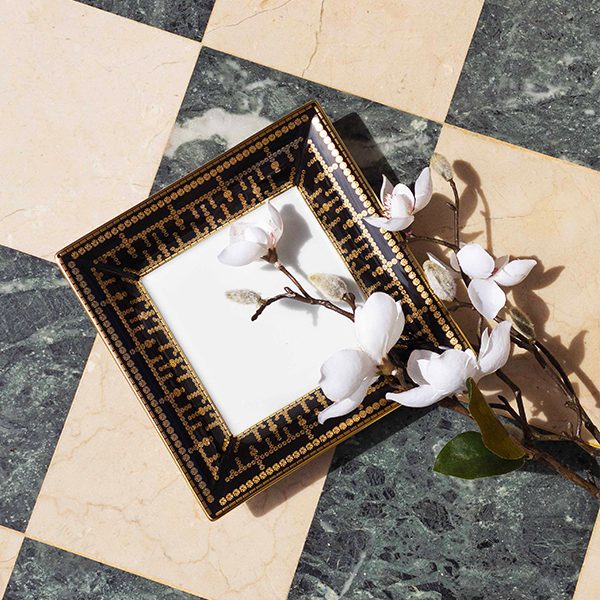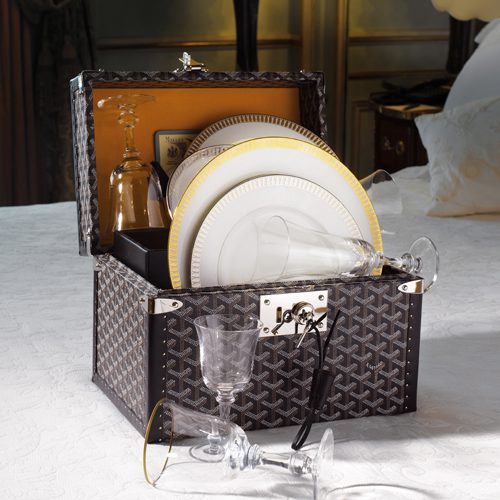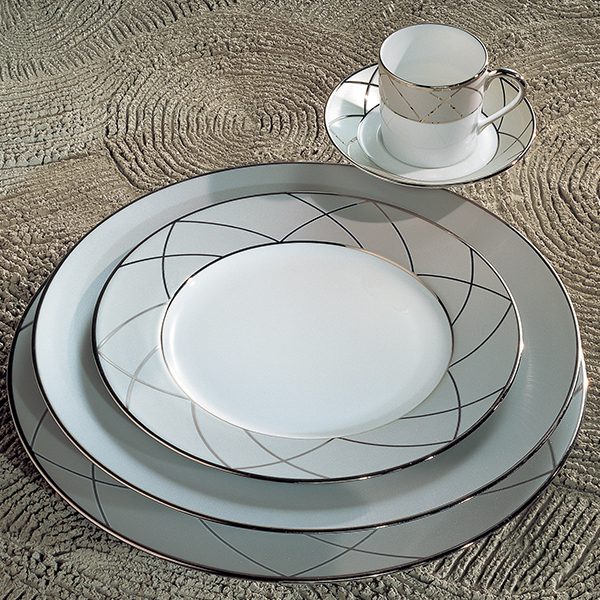 Subscribe to our newsletter to receive our latest news and collections

CLICK AND COLLECT
Are you ordering a product? Simplify your life by picking it up at the store.

HOME DELIVERY
Order online and have your order delivered to your home.

ARTISANAL KNOW-HOW
Haviland porcelain has always combined modern demands with creative craftsmanship.