In 1842, David Haviland made Limoges, the world capital of porcelain, a cradle of art without limit. He began to write the story of the Haviland family, a name synonymous with the art of French luxury, which has lasted till this day. David Haviland, a trader, created an import company of ceramics and porcelain in 1838 in New York.

Fascinated by the Limousin "white gold", he travelled the Atlantic to settle in Limoges in 1842, where he founded his own manufacturer. The porcelain of Limoges experienced an unprecedented bloom, and David Haviland became world-acclaimed for his innovative eye and creative genius. In 1853, he obtained a gold medal at the Crystal Palace Exhibition in New York, and the French government later saluted his talent by awarding him a silver medal at the Universal Exposition in Paris in 1855.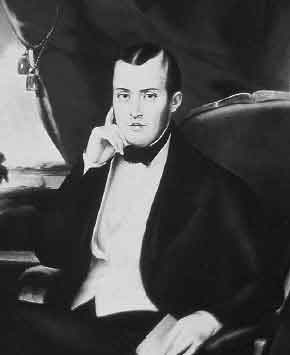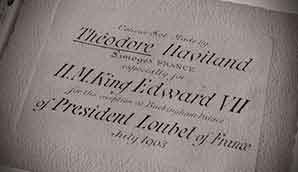 David Haviland was always eager to push the limits of know-how. He perfected decorative techniques, and equipped his manufacturer with revolutionary machines. In 1864, Haviland became the most important French porcelain manufacturer
The largest royal families and Heads of state from around the world have succumbed to the charm and exceptional prestige of this porcelain. Among them include the wife of Napoleon III, the Empress Eugenie, President Jacques Chirac, Prince Rainier of Monaco, as well as Presidents Roosevelt and Lincoln, to name a few. The Maison Haviland has been involved in French excellence for more than 175 years, sublimating the finest restaurants in the world's most outstanding palaces, such as the Ritz Paris, Le Dorchester in London, the Shangri-La Hotel, Paris.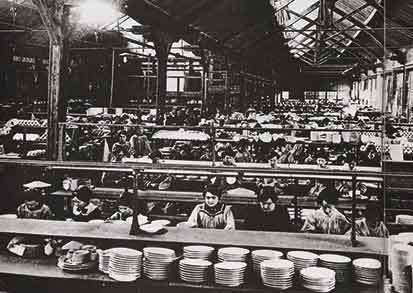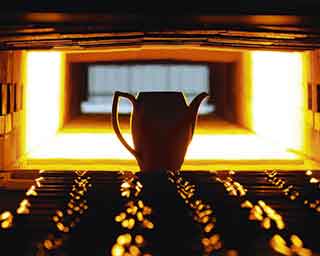 The most skilled designers, painters and sculptors of their time, such as Bracquemond, Dammouse, Suzannne Lalique, Gauguin, Dufy, Sandoz, Kandinsky and Dali, have contributed to the reputation and history of Haviland.
The Manufacturer tells the story of men and women who have participated over time in the transformation of the material, with a unique know-how and a 100% French production.
Since then, the Manufacturer has continued successfully to reinvent the soul of the material by transmitting an ancestral knowhow in Limoges. The craftsmen have managed to preserve, transmit and keep their craft alive by combining tradition and modernity.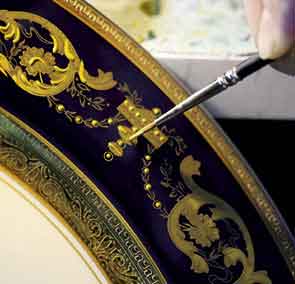 At Haviland, it is the every day passion that builds the success of the Maison, with which we continue to write our legend.